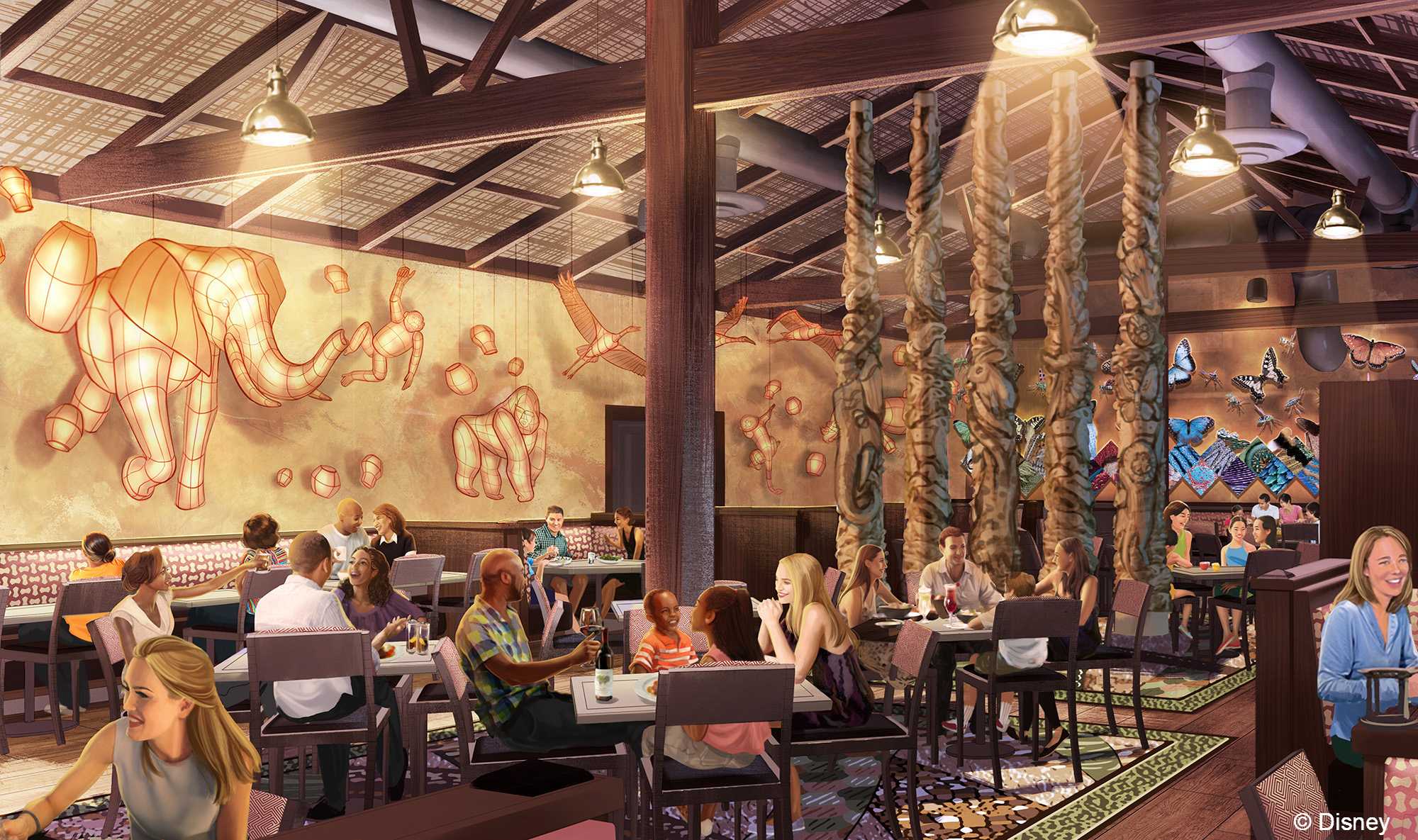 While much of the buzz at Disney's Animal Kingdom is centered around the forthcoming debut of Rivers of Light, let's remember that there's a new signature dining restaurant and lounge coming to the park in order to help accomodate Guests in search of dinner or drinks. Tiffins and the adjoining Nomad Lounge are the new dining and drinking options opening soon inside the park. There's hasn't been an opening date announced by Disney yet, but we expect it to closely coinicide with the debut of Rivers of Light on April 22, 2016. Disney has, however, released some new information regarding Tiffins and the Nomad Lounge: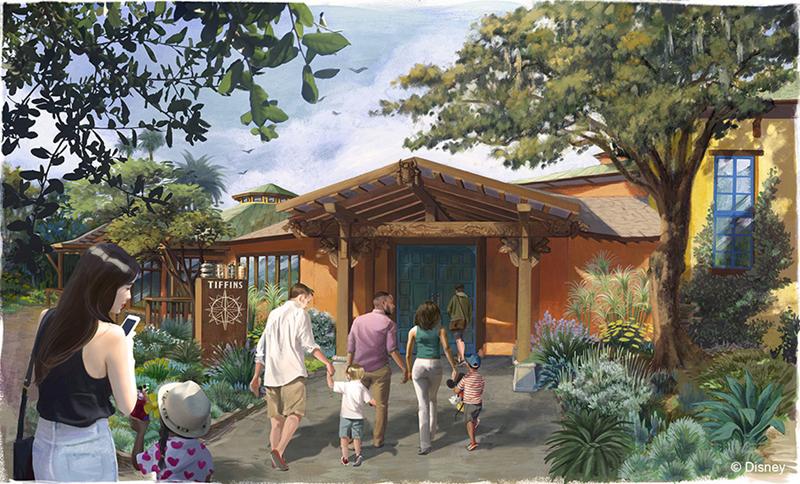 "Tiffins is the signature restaurant at Disney's Animal Kingdom, celebrating the culture of design and research that went into creating this unique park," said Emily O'Brien, Walt Disney Imagineering executive show producer for Disney's Animal Kingdom.
O'Brien describes the interior design as "a gallery you can dine in with artwork that is a direct result of travels to Africa, Asia and South America which influenced the design of the park." The ideas of the park's design team, including sketches, photography, architecture and textures, are all presented in a way that is uniquely Disney.
"All the senses are explored and turned into amazing works of art," said O'Brien. "The galleries, or dining rooms, focus on Asia [Trek Gallery with 74 seats] and Africa [Safari Gallery with 64 seats], and the third [Grand Gallery with 114 seats] pays homage to animal species that the Disney Conservation Fund works to protect."
The travel-inspired artwork includes a static, three-dimensional piece that features prayer flags blowing in the wind. "As our research team traveled up the high mountains of Nepal, the winds were strong," explained O'Brien. "The prayer flags are rarely seen hanging, they are always blowing." This portrayal of the motion is realistically captured in the display which will hang above a corner booth in the Trek Gallery.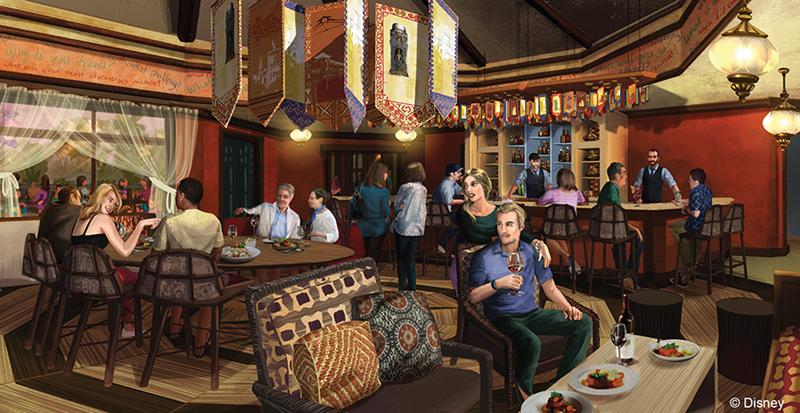 "Tiffins is not about a make-believe place, it's about real people and places," said O'Brien.
Disney's Animal Kingdom is about the intrinsic value of nature, transformation through adventure and a personal call to action, and the adjacent Nomad Lounge brings into focus these core values. With beautiful waterfront views, the lounge focuses on storytelling, and also on guests' travels, with large banners as "artistic representations" of answers to travel questions written on the perimeter wall. For instance, "what do you always do when traveling" or "what was your most adventurous moment?"
"We're trying to tell the story of how guests can make a change," said O'Brien. While the answers of Disney experts are displayed, guests also have the opportunity to purchase a tag that supports the Disney Worldwide Conservation Fund and to write their own answers to the questions to display above the bar– a way to share their own travel stories "so they can be a part of the story," said O'Brien.
Tiffins will seat 252 and is located in Discovery Island, next-door to Pizzafari. It will serve both lunch and dinner in a signature restaurant setting. We'll provide more details on the blog as they become available.
Are you ready to begin planning a Walt Disney World Vacation? In order to save you time, stress, and money we recommend using a travel planner who specializes in Disney vacations. To better serve you and start this process immediately, you can connect with us on Facebook, or request a free no obligation WDW vacation quote. Our services are compensated by Disney, so it's 100% free with no cost to you.
[fb_button].